Despite having no heating in the church (ground floor ring) due to contractors not completing the new system in time the participants did not appear to be unduly affected during the practical sessions by the reduced temperature and all entered into the spirit of the occasion with a great deal of enthusiasm.
The hot, home made soup at lunchtime probably kept everyone motivated for the afternoon sessions.
Fortunately the tutor room was warm (and cosy) which also encouraged participants to exchange ideas and discuss the points raised by Pip during the theory sessions.
The group was made up of 8 new teachers and 2 mentors, mainly from the SDG plus 2 from the W&P Guild.  We were joined by a shadowing tutor, Geoff Horritt, so together with the course organiser, Alan Bentley, Pip was able to pair 50% of the new teachers with a mentor for the practical sessions.
Geoff was also on hand to offer valuable anecdotes and  opinions in addition to Pip's during the course of discussions.
All the participants did very well throughout the day, maintaining concentration, despite the lack of heating in the church and the course starting at 9.30 and finishing at 4.30; the following feedback summary (based on the agenda) reflects the value the participants put on the course in terms of their own personal development:
Theory Session:
1. Becoming a good teacher – Exc 6, Good 3, Ave 1.
2. Teaching a skilled activity – Exc 6, Good 3, Ave 1.
3. Solving common handling problems – Exc 6, Good 3, Ave 1.
    Length of session – About right 9.
Practical Session:
1. Basic components – Exc 8, Good 1, Ave 1.
2. Joining both strokes together – Exc 8, Good 1.
3. Teaching ringing up/down in easy stages – Exc 8, Good 1.
4. Solving common handling problems – Exc 6, Good 3.
    Length of session – About right 8, too long 1.
    Overall satisfaction – 10 3, 9 4, 8 1.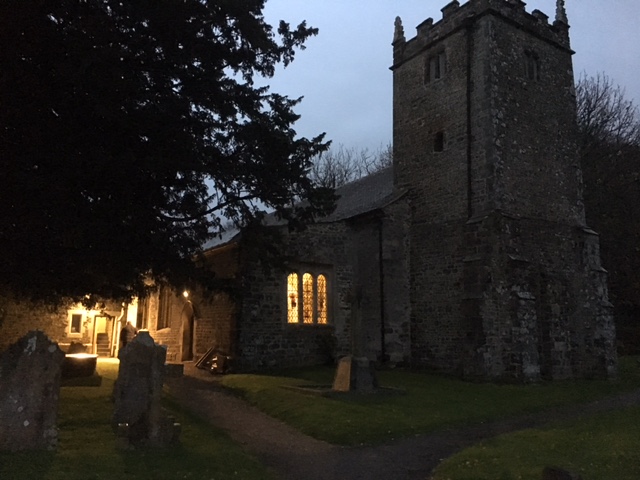 Comments/suggestions from the delegates:
Please try not to make it too bureaucratic.
An excellent course.
Absolutely exhausted.
A long day but don't think it could have been split.
When couples are doing a practical suggest you could say when to change over, I had a couple of times when my teacher took a long time explaining what to do then I did it then there wasn't time for me to be the teacher.
I have not taught before so I'm not sure how confident I would be in solving problems, however, this course has given me confidence in beginning with a learner.
A splendid course!
This would be a good course for experienced ringers whether or not they want to become an accredited teacher.
Learning to teach is a great way to improve one's skills and cure one's bad habits.
Some reassurance that how I'm teaching so far is going in the right direction and some extremely helpful exercises and techniques.
I really enjoyed this session.
I would perhaps have liked more time on 'things that can go wrong' which for a very first time teacher I worry about – maybe unnecessarily.
I would have liked to be involved  more with hands on mistakes by the learners.
Otherwise a very helpful and well run course.