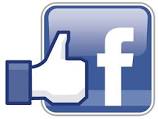 Background. A village with an 8 bell tower which had no band in 2015 when I took over as tower captain. Initially we recruited 4 ringers  to augment myself and my wife and some benefice ringers who help quite regularly. This was mostly word of mouth, through the Church and some posters put up around the village.
We were looking for new recruits to strengthen our band as 2 of our initial 4 recruits have moved away (they are still ringing though and keep in touch). We were thinking of a leaflet drop but we were not certain how effective this would be so at the suggestion of one of our original 4 ringers we organised a post on the  Facebook Village Noticeboard page.
"RINGERS WANTED! Have you thought about ringing the largest musical instrument in the world? You don't even have to be musical! Bell ringing develops your rhythm and physical coordination as well as keeping your mind sharp and active. Contact Nick Hiams on Facebook if you'd like a look around the Crick Bells and to have a go."
We got 2 responses both from adults between 35-55 (probably, we were polite and didn't ask!) so perfect recruits in that respect in my opinion anyway. We've had one session only so far and they were both really well-coordinated , keen and enjoyed the session. Possibly word of mouth will encourage other friends of theirs?
The point though was that you have to go out and look for recruits and the "Village Noticeboard" on Facebook may be another place to try. It looks like these notice boards have a lot of traffic (ours is around 1250 users) Very little effort and zero expense.